Oceanize takes an active lead for a circular economy in Norway. Nevertheless, the company wants to have goals to reach for in order to increase circularity in Norway.
Circularity Gap Report Norway has stated that Norway has a circular economy of 2.4%, which means that 97.6% of the materials we use are not returned to the cycle. The same report points out that Norway can increase circularity to 45.8% by restructuring Norwegian business and industry. Shift Norway points to 10 principles for meeting a circular change, Oceanize is currently making a major contribution,
but wants to do more.
The company has taken an active management to equip Norway for recycling of plastic waste and works closely with both waste owners, producers and dealers of plastic products in Norway. At the same time, the company is actively working to increase knowledge about recycling and recycled plastic properties. This is done to ensure that products made from recycled plastic have the same good quality as products made from virgin plastic.
Early in 2022, Oceanize will expand its laboratory tests at the same time as the recycling process is further developed to be able to add, among other things, antioxidants to the recycled plastic. The expansions will lead to both increased knowledge and increased quality of recycled plastic.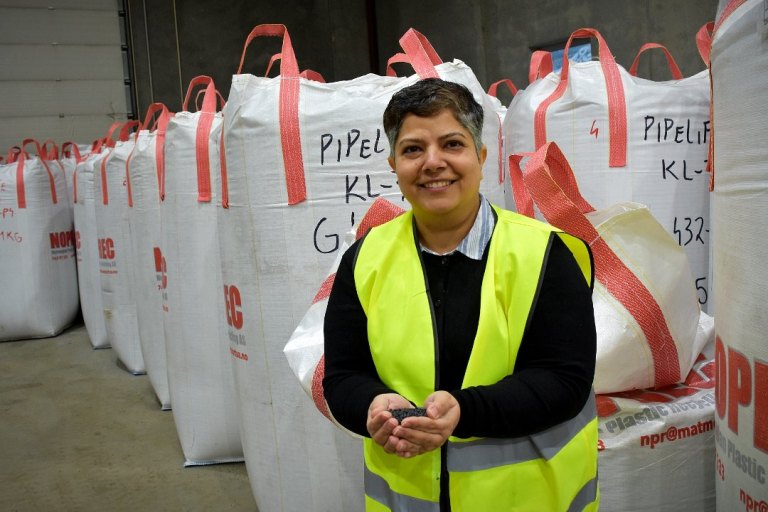 Maliheh at Oceanize tests all produced plastic granules. In 2022, the tests will be expanded
Read more about the 10 principles at Circular principles (circularbusiness.no)